Aviation Docs Cloud™ Server Network
Get every document to every pilot, reliably.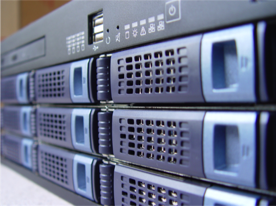 The Aviation Docs Cloud™
handles all the technical problems of document storage and distribution.
The system is backed-up daily. That means if you accidentally delete something, we can restore the original copy for you.
The system is designed to withstand Internet or server failure, using redundant Internet providers so that at least one pipe can always get through.
The system eliminates viruses and malware in the transmission pipes themselves. If you accidentally pass a file containing a virus to our system, we will reject the file before it touches our SAN disks.
The system performance and speed of transmission is blisteringly fast (2Gb/sec), limited primarily by the speed of the internet connection of your EFB or iPad.
Access performance has proven to be excellent from remote corners of the globe.
Integration services are available to larger organizations who need to integrate the cloud with their internal systems for rapid mobile device deployment.
The system is audited every day by QUALYS and the data center is managed 24/7.